3 Cozy Recipes To Get You Through Winter
Nothing beats having a hearty meal in a warm kitchen on a cold night. If you're somewhere warm (lucky!) these recipes can still provide you with some comfort after a long day. Because the best thing about the following three recipes is that they're super easy to make. They're also free of dairy and meat!
1. Pumpkin Pasta With Spinach And Mushrooms
Have you tried pumpkin pasta sauce before? It sounds strange at first, but hear us out – it's delicious! This recipe is as simple as blending a few ingredients for a sauce while boiling pasta and cooking some mushrooms in a pan. This recipe is extra great if you have a can of pumpkin puree leftover from the autumn!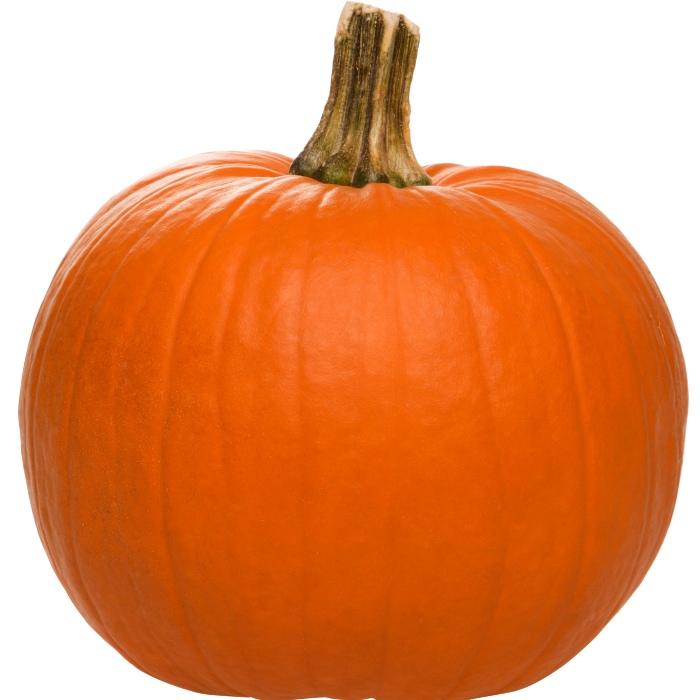 What you'll need:
1 large can pumpkin puree

1 tablespoon extra virgin olive oil

1 head garlic

2 sprigs fresh thyme (or 1 teaspoon dried thyme)

1 sprig fresh rosemary (or ½ teaspoon dried rosemary)

12 oz pasta of your choice (we recommend fusilli) 

7 oz sliced mushrooms (white or cremini) 

5 oz raw spinach

1 cup vegetable broth

¼ teaspoon nutmeg

4 tablespoons chopped walnuts (optional)

4 teaspoons pumpkin oil (optional)
What you'll need to do:
Preheat your oven (or toaster oven) to 400°F or 205°C. Peel the outer layers of the garlic bulb, leaving the skin on the individual cloves. Carefully using a sharp knife, cut ¼ to ½ inch off the top of the cloves, exposing them. Place the bulb in a muffin tin, drizzle in olive oil, cover in aluminum foil, and bake for 30-40 minutes.

(You can skip this step to save time, but you'll be missing out on that fine garlic flavor).

Once the garlic is roasted, remove the skin from the cloves and place in a blender. Add in the pumpkin puree, olive oil, thyme, rosemary, and nutmeg. Blend until smooth, then begin adding the vegetable broth until you reach a consistency that you like.

(The consistency should be thicker than a pumpkin soup would be). 

Boil water and cook your pasta. At the same time, put a skillet on medium heat and drizzle with olive oil. Add the mushrooms and sautée for three minutes. Next, add the spinach and continue cooking for 4-5 minutes.

In the skillet, combine the spinach and mushrooms, the pumpkin sauce from the blender, and the cooked pasta.

Plate and serve with crushed walnuts and a drizzle of pumpkin oil.

(Optional).
Serves 4
If you love pasta and want to mix things up a bit, this is the perfect recipe! If you want to take it the extra mile, roast some pumpkin with your garlic – seasoned with another tablespoon of olive oil, teaspoon of thyme, and ½ teaspoon of rosemary, some salt and pepper – and blend the roasted pumpkin instead of the canned pumpkin puree.
2. Tomato Basil Soup
Everyone loves tomato basil soup. It's warm, tasty, and you can dip bread (or grilled cheese, yum!) into it to make it extra filling.
And this one is more simple than the last, we promise!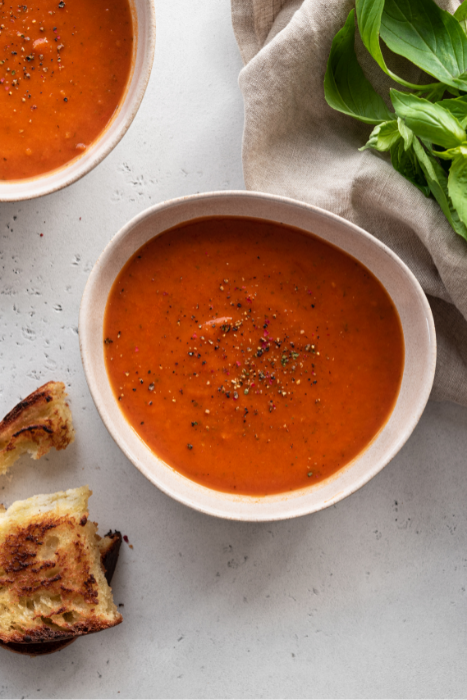 Here's what you'll need:
1 tablespoon olive oil

7 cups canned tomato

3 cloves of garlic, minced

1 onion, chopped

1 cup basil

½ cup cashews

3 tablespoons nutritional yeast

Salt, to taste

Black pepper, to taste

Red pepper flakes, to taste
Here's what you'll need to do:
In a skillet, warm the olive oil and sautée the onion and garlic for 2-3 minutes. Add the tomatoes and basil, then cook for another minute. Transfer to a blender, add the cashews and nutritional yeast, and blend until smooth.

Pour the blended soup into a pot. Season, to taste, with salt, black pepper, and red pepper flakes. Cook for about 3 minutes.

Serve and garnish with fresh basil or your favorite soup garnish!
Serves 3
3. Vegetarian Orzo Chili
Remember a while back when we wrote about meal prepping?
This recipe would be perfect for that. You could have all of your lunches for the week done within thirty minutes! Not only that, the lunch would be delicious, nutritious, and one of the coziest.
Here's what you'll need: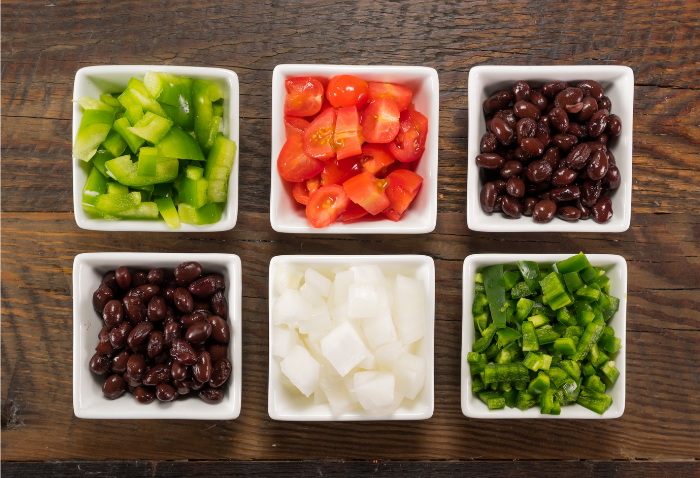 3 tablespoon olive oil

3 cloves garlic, diced

1 yellow onion, diced

2 bell peppers any color, diced

28 oz can diced tomatoes

28 oz can crushed tomatoes

6 oz can tomato paste

1 can black beans drained and rinsed

1 cup dry orzo

2 cups water

3 tablespoon chili powder

1-2 tablespoon dried oregano

Hot sauce to taste

Salt and pepper to taste

(Optional)

Jalapeños, fresh cilantro, fresh parsley, avocado, tortilla chips, and/or corn chips for toppings
Here's what you'll need to do:
Heat the olive oil in a large skillet over medium heat. Add the onion and garlic and sautée for 3 minutes, stirring frequently. Then add the bell pepper and sautée for an additional 7 minutes or until the veggies begin to soften.

Add the remaining ingredients and stir to combine. Increase the heat and bring it to a boil. Once boiled, lower the heat and simmer, stirring frequently for 10 minutes.

Adjust seasonings to your taste preferences if you'd like.

Serve immediately with optional toppings or allow chili to cool completely before refrigerating.
Serves 6-8
If you have the time, simmer this chili for longer for 10 minutes. The longer you simmer it for, the better cooked in the flavors will be!
We hope you enjoy these recipes!
If you tried one of these recipes, let us know! We'd love to hear how it turned out. Just send us an email at info@puralityhealth.com with your feedback!