9 Vitamins You Need Most For Healthy Eyes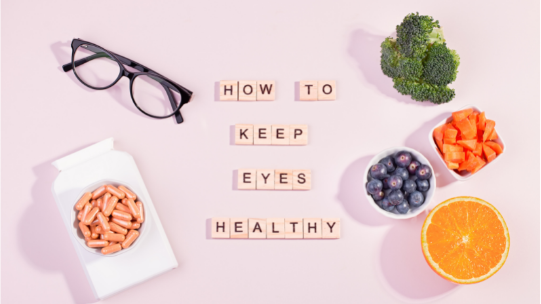 Just like any organ in your body, your eyes are complex. They need a range of nutrition for various reasons. 
There are many conditions that can develop in the eyes, from glaucoma and cataracts to age-related macular degeneration (AMD). Though the causes of these conditions range widely, nutrition seems to have an impact on them all. 
That being said, ensuring that you're taking in the nutrients that your eyes need is crucial to making sure these intricate and important body parts are as healthy as can be. Here are nine of the most important vitamins for eye health. 
1. Vitamin E
A lot of common eye conditions are thought to be linked to oxidative stress. This is the damage caused by an imbalance that occurs when there are more free radicals in the body than antioxidants. 
Luckily, there's vitamin E. This nutrient is a powerful antioxidant that goes about the body and neutralizes free radicals so that they can no longer cause damage and create more free radicals. This – like it does nearly everywhere – has a positive effect on the eyes by protecting them from the damage that the unbalanced molecules can cause. 
One seven-year study which followed 3,640 people with a degenerating eye condition known as AMD found that the introduction of vitamin E (along with a range of other nutrients) reduced the risk of the condition progressing to advanced stages by 25%. [1]
Additionally, other studies suggest that vitamin E may help prevent age-related cataracts. However, more research is needed to substantiate this finding. [2]
Either way, vitamin E is essential for eye health, but also skin health, heart health, and immunity. 
2. Vitamin A
You've likely heard of vitamin A (think carrots) in relation to eye health. That's because this nutrient plays some crucial roles in the function of the eye.
Vitamin A helps your vision by maintaining a clear cornea, the outside covering of your eye. It's also a component of a protein in your eye called rhodopsin, which allows you to see better in low light conditions. As a result, a deficiency can lead to a condition called xerophthalmia, or "night blindness", which begins with an inability to see in the dark, and – if untreated with vitamin A – can progress into permanent blindness. [3, 4]
While that's a drastic case, vitamin A can also help stave off more common eye conditions. Research suggests that a diet high in vitamin A may be associated with a lower risk of cataracts and age-related macular degeneration. [5, 6, 7, 8]
3. Vitamin C 
Just like vitamin E, vitamin C is a powerful antioxidant, highly effective in reducing free radicals in the body, and thus, the eyes. 
On top of that, vitamin C is required to make collagen, the most abundant protein in your body. This protein provides structure to your eye, particularly in the cornea and sclera. [9]
Vitamin C was included in the aforementioned study which found a 25% reduction in risk of AMD progression when taken daily. [1]
Additionally, numerous studies have found that vitamin C may help lower the risk of developing cataracts, a condition that causes vision impairment due to cloudiness. [10]
For example, one study found a 75% reduced risk of developing cataracts when daily vitamin C intake was increased from 125 mg to 490 mg. Another found that supplementing with vitamin C regularly may reduce the risk of cataracts by 45%. [11, 12]
4. Vitamins B6, B9, And B12
Many B vitamins have been examined by researchers in relation to how they impact eye health.
Three B vitamins that have been shown to work well in concert are B6, B9, and B12. This combination has been found to help lower levels of homocysteine, a protein in the body that is often associated with inflammation and an increased risk of developing AMD. [13]
One study observed a 34% reduced risk of women developing AMD while taking a combination of these three B vitamins. [14]
As such, more research is being conducted on these particular B vitamins and their relation with the eyes and eye conditions. 
5. Vitamin B2
Vitamin B2, or riboflavin, is another B vitamin that can benefit eye health. As an antioxidant, it can help with the elimination of free radicals, but some research suggests that B2 can do even more for your eyes.
For example, researchers have found that many people with cataracts are also deficient in riboflavin. [15, 16]
On top of that, one study found a 31-51% decreased risk of cataracts when the participant's diets had an increased daily intake of riboflavin. [17]
6. Vitamin B3
Vitamin B3, or niacin, helps your body convert food into energy. It's also able to act as an antioxidant. But B3 studies in relation to the eyes have some interesting findings.
Recent studies have suggested that B3 could play a role in the prevention of glaucoma, a condition where the optic nerve of the eyes becomes damaged. 
One study found a link between low B3 intake and glaucoma in adults. And an animal study found that high doses of niacin supplements helped prevent glaucoma. [18, 19]
These findings have researchers intrigued by the link between vitamin B3 and the health of the eyes. 
7. Vitamin B1
Here's another B vitamin that has been associated with eye health. Vitamin B1, or thiamine, plays a role in proper cell function and converting food into energy. But it may also help reduce the risk of cataracts. [20, 21]
A study in nearly 3,000 people found that a diet high in vitamin B1 may reduce the risk of developing cataracts by 40%. [20]
It has also been proposed as a potential treatment against eye conditions brought on by blood sugar issues. [22]
8. Lutein And Zeaxanthin
Both of these beneficial compounds can be found in your eyes. Both members of the carotenoid family, they're present in the macula and retina. There, they help filter out potentially harmful blue light, protecting the eyes from damage. [23]
Some studies also suggest that lutein and zeaxanthin may help prevent cataracts and slow the progression of AMD. [24, 25]
For example, one study observed improved vision in people with cataracts after supplementing with lutein three times per week for two years. [26]
These two carotenoids are available in supplement form and can also be found in a range of green vegetables like spinach and kale.
9. Omega-3 Fatty Acids
Omega-3 fatty acids are a type of polyunsaturated fat. One type of omega-3 is called DHA, and there's a high concentration of it found in the cell membranes of your retina. [27]
A review of 31 studies suggested that omega-3 may help protect against certain eye conditions. [28]
These types of healthy fats may also support general eye health, helping keep them hydrated and functioning well. [29, 30, 31]
How Are Your Eyes?
Clearly, your eyes require regular intake of a healthy range of vitamins to function properly. 
But even a healthy diet can leave one or two of these important nutrients behind. The problem is that it's hard to keep track of your intake and exactly what you're getting through food.
If you're supplementing, you know exactly how much you're taking in each day. Especially if you're using a reliable supplement that you know your body can actually absorb.
Like Purality Health.
Every organ in your body needs regular, reliable nutrients to function properly.
Why not look and feel your best?
Here at Purality Health, we carry a range of the vitamins your eyes need in an all-natural and absorbable form: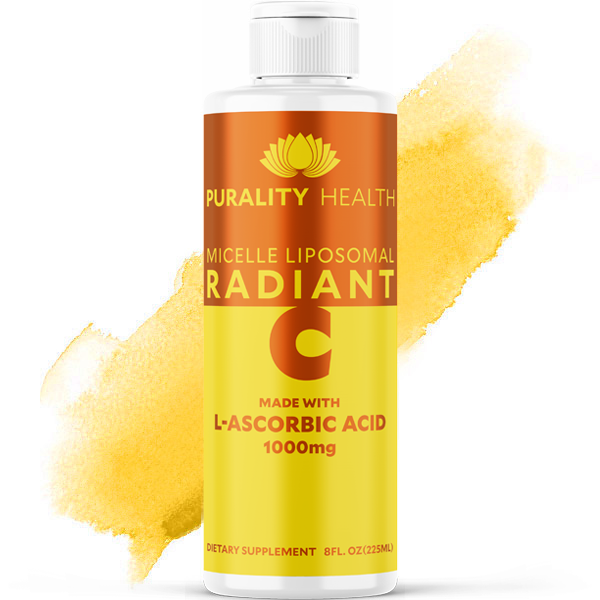 Micelle Liposomal Radiant C – Our vitamin C not only contains a soy- and corn-free form of l-ascorbic acid, it includes beta-carotene – which your body converts into vitamin A – and vitamin E for a supercharged dose of extremely powerful antioxidants that all benefit your eyes (plus so much more). Not only that, they're all infused with a patented micelle liposomal formula that enhances absorption into the bloodstream.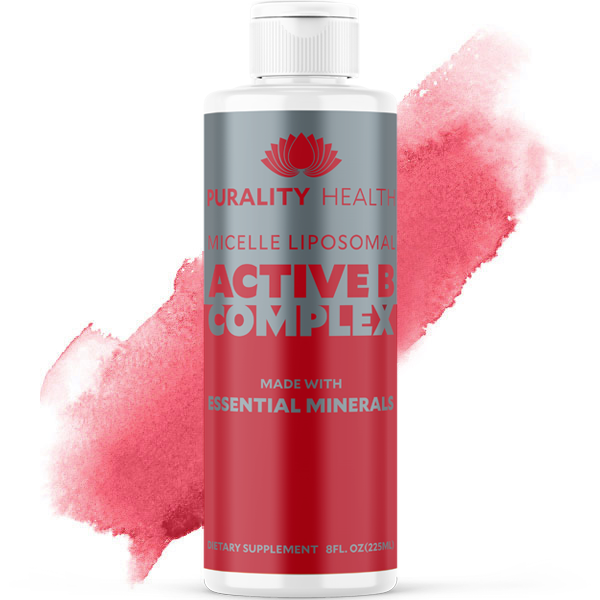 Micelle Liposomal Active B Complex – Our B Complex contains all eight B vitamins, PLUS nine essential minerals (four of which are electrolytes)! And of course, they're all wrapped in our micelle liposomal formula for superb absorption. You just learned how important the B vitamins are for your eyes. Why not give them the best of the best?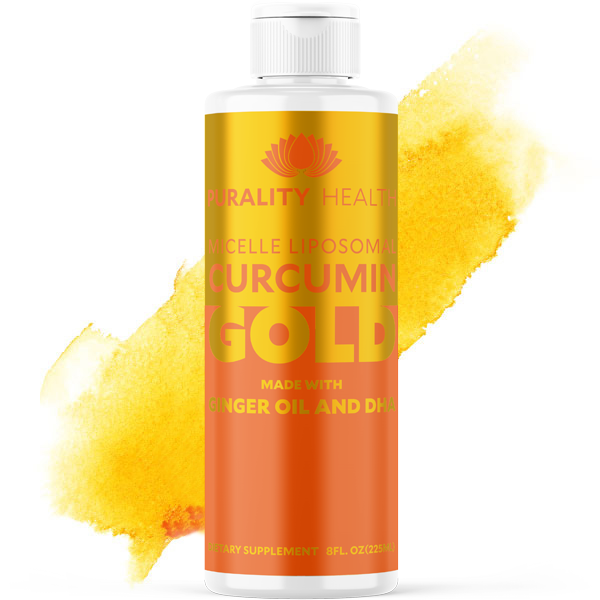 Micelle Liposomal Curcumin Gold – Our curcumin is not only infused with our micelle liposomal formula for greatly improved absorption, it also includes ginger and DHA! This highly bioavailable, boosted formula can help ease the negative effects brought on by inflammation, including in the eyes. Not only that, but the DHA – as seen above – can be a great benefit for your eye's overall health!
Remember, we offer a 180-day money-back guarantee. If you're not seeing the amazing results (though we're certain you will!) within that timeframe, simply let us know that you'll be sending back your order and we'll give you a FULL refund. 
But if you're looking for real results, it's important to make sure you're taking your supplements every day. That's why we offer such an amazing Purality+ membership. We want to make sure you're getting the absolute most out of every bottle that arrives at your doorstep. Simply click the Purality+ Smart Ship button on the product page of your choice, and you'll save BIG while we take care of the rest!
References And Resources