Should You Be Taking Vitamin D2 or Vitamin D3?
Vitamin D is an unassuming, yet powerful little nutrient. We hear a lot about vitamin D because our understanding of this vitamin* is dramatically expanding. While it's largely known for its role in the maintenance of bone health, it seems that bone health is not quite the limit for the powers of vitamin D. 
Note*: We now understand that vitamin D acts as more of a hormone than a vitamin! Technically, it's considered a prehormone, which is then converted to a hormone once metabolized by the kidneys and liver.
For a long time, vitamin D deficiency was thought to be most severe in young children and older adults. That's because in children, vitamin D deficiency can lead to rickets, and in older adults, osteomalacia. Both conditions cause softening of the bones, which can lead to bowing, or bending of the legs in children, and fractures in older adults.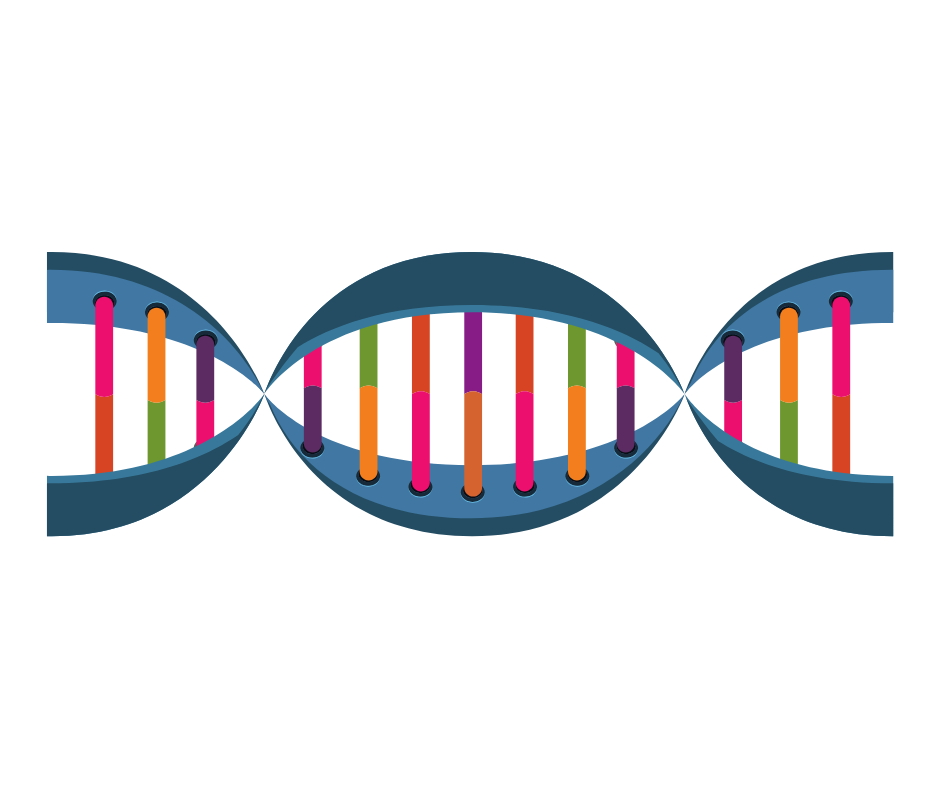 However, while this relationship between bone health and vitamin D still exists, researchers have found that the benefits of vitamin D do not stop at bone health. In fact, it's been found that vitamin D influences over 200 genes, and that vitamin D receptors are found at 2,776 locations along the length of the human genome! [1] This might not mean a whole lot to you, but know that this has prompted the pursuit of a much greater understanding of vitamin D; this is why scientists think that it's role in human health is so diverse! As vitamin D research expands, so does our understanding of it. Beyond just bone health, there is now scientific literature to suggest that vitamin D also plays a role in our immune health, cardiovascular health, mood, and more! [5]
Vitamin D Deficiency
It seems pretty clear that vitamin D is essential for our optimal health. So, we have to make sure we are getting enough! You can get vitamin D from a few different sources – from the sun, from our diet, and from supplementation. 
Our skin naturally produces vitamin D in response to ultraviolet rays, AKA sunlight! However, our ability to synthesize vitamin D in the skin is dependent on the time of year, your location, cloud cover, the amount of skin exposed, your skin tone, and whether or not you're wearing sunscreen. So, while this can be a good way of getting enough vitamin D under the perfect circumstances, there are limitations. [4]
We can get additional vitamin D from our diet, but in reality, our options are pretty sparse. Fatty fish, like salmon and mackerel, milk, and eggs are the highest in vitamin D, but even these foods offer small amounts of this prohormone. With our limited ability to get vitamin D from the sun and from our diet, it makes sense that in the United States, about 42% of people may be deficient. Deficiency is even more common in older adults and in those with dark skin, since higher concentrations of melanin (the pigment in skin that creates darker complexion) makes vitamin D synthesis effective in response to sunlight. [3]
Vitamin D2 vs Vitamin D3
When it comes to supplementation of vitamin D, there are two main forms that you can choose from – vitamin D2 and vitamin D3. Vitamin D2, or ergocalciferol, is a form of vitamin D that is formulated by exposing certain plant materials to ultraviolet light. Vitamin D3, or cholecalciferol, on the other hand, is formed by the human body and produced by the skin when exposed to sunlight. Both forms can be found in small amounts in the diet. 
In the past, D2 and D3 have been seen as more or less equivalent in their impact on raising vitamin D levels. However, multiple studies have since revealed that while both are effective in raising vitamin D levels, vitamin D3 is more effective in maintaining vitamin D levels. [2-4] This means that even though vitamin D levels were both raised by vitamin D2 and D3 supplementation, those that took vitamin D3 maintained higher levels of circulating vitamin D, while in comparison, those who took D2 experienced a quicker drop in levels.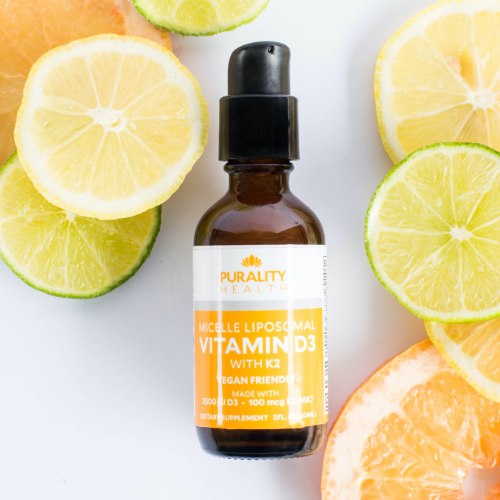 However, there are some relevant uses for vitamin D2. Vitamin D2 is most commonly used in large, bolus doses, and is often prescribed by a physician. Those who are diagnosed with vitamin D deficiency will often be prescribed a large bolus dose of around 50,000 IU, to help boost levels quickly. This large dose is not seen in the vitamin D3 formulation. Additionally, while vitamin D3 can be vegan, oftentimes, the D3 supplements on the market are sourced from sheep's wool and are not considered vegan. On the other hand, vitamin D2 is always vegan.
So, should you use vitamin D2 or D3 for your supplementation regimen? Unless you're taking a doctor's prescribed dose of vitamin D2, most research seems to suggest that vitamin D3 is the way to go. And if you're hesitant because you maintain a vegan lifestyle…
The great news is that Purality Health's vitamin D3+K2 is entirely vegan. We source our vitamin D from lichen rather than sheep's wool. So you get the best of both worlds – a completely vegan supplement that supports healthy vitamin D levels long-term. AND we formulate our vitamin supplements with our micelle liposomal delivery technology, which was developed with optimal absorption in mind!
Citations