Why Micelle Liposomal Delivery?
Supplementation can be tricky, as there are many nutrients that are difficult for our body to absorb. Here at Purality Health®, this is a problem we understand well. To combat the challenges of poor absorption and bioavailability of certain nutrients, we utilize micelle liposomal delivery for our supplements to make sure that you are getting the most out of the supplements you take. But what does it mean?
When we create our supplements, we depend on liposomes — as well as the somewhat lesser-known micelles — to create a delivery technology that ensures that the active ingredient is readily available for absorption. 
We talk a lot about the benefits of our delivery system, but this blog is going to break it down for you. If you want to understand why this technology makes all the difference, why we're so confident in our products, and the difference they can make for you, then keep reading!
What exactly are liposomes?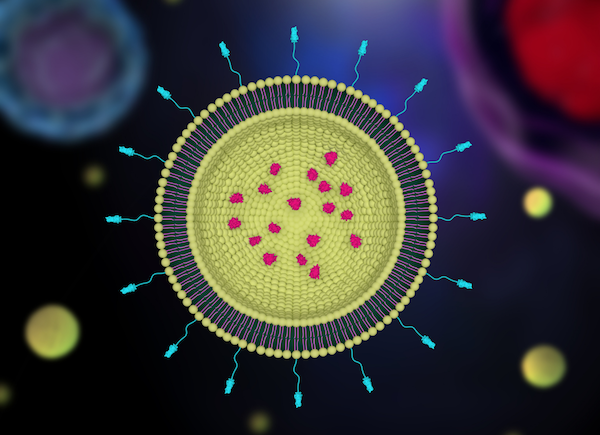 Liposomes are tiny bubbles, invisible to the naked eye. They form the same type of fat – phospholipids – as cell membranes, can carry both water and fat-soluble nutrients, and protect nutrients through the digestive tract and can pass through the lipid bi-layer of our cell membrane and improve support of the cell. [1-2]
Whereas most companies stick their supplement in the fat layers and hope the nutrient gets to the right place, Purality Health® has taken it one step further with something known as a micelle.   
What makes the addition of a micelle more superior than a liposome alone? 
When it comes to absorption, the addition of the micelles is incredibly helpful! The work of delivering nutrients can mostly be carried out by micelles, and the remainder gets picked up by liposomes. Together, they see the nutrient safely through the harsh conditions of your stomach and digestive system, then bring it into your bloodstream, delivering it to where it's needed in your body. This ensures superb absorption of every dose. [3]
Let's break down the differences…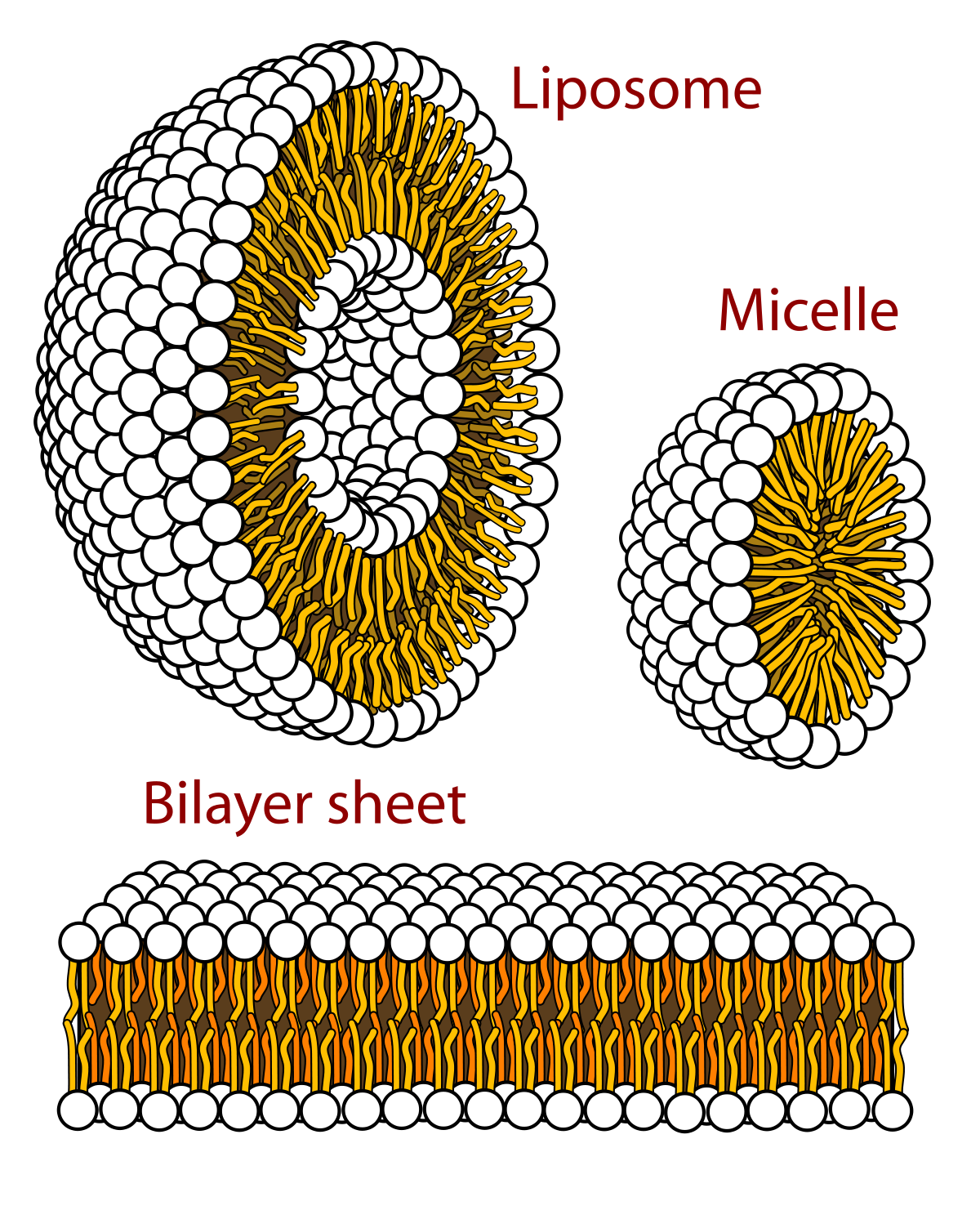 Unlike a liposome, a micelle only has one layer that holds the nutrient inside of it. By the time the micelle gets to your bloodstream and beyond, the liposome has done its job and the micelle is exposed. Its single-layer makes nutrient absorption much easier.
They work together like this:
The liposome acts as a bodyguard to the nutrients. It protects them from breaking down, delivering the nutrients — wrapped in the single-layer micelle — to the intestines where they can be absorbed and used by your body.

A micelle acts and looks like an intestinal cell. It moves through the intestinal tract without breaking down and is designed to be absorbed into your cells. It takes the protected nutrients to where they need to go!
(Number 2 is where Purality Health stands out. It's one thing to get the nutrients to the intestines. It's another thing to make sure they're absorbed once they're there…)
In the case of our Curcumin Gold, the micelle liposomal duo greatly enhances the absorption of the curcumin. That's because you have two powerful carriers to deliver it to the cells! You can read more about this formula and the nutrients it delivers here. [4]
Science will back us up on this one… 
The Journal of Molecular Food and Nutrition Research published results from a random crossover trial. The study compared absorption rates of 500mg of curcumin with two different methods. This included powdered curcumin and curcumin placed in a micelle. Results showed that the micellized form had much better absorption than regular curcumin. [4]
When it comes to vitamin C, you probably think you're getting plenty from your fruits and veggies. Well, you might be taking it in, but how much of it does your body actually absorb and use? And if you're not a fruits and veggie person, you're likely supplementing. Check this out: 
A renowned and board-certified cardiologist reports that "Oral vitamin C delivery with liposomal delivery far surpasses any traditional oral vitamin delivery and may sometimes be better than IV injections."
You probably already know that Vitamin C can help support your immune system, but did you know that it can also help reduce free radical damage and encourage a reduction of cortisol levels (the stress hormone). [6-7] 
Purality Health Radiant C uses Micelle Liposomal technology — so you know that the nutrient is being delivered to where your body needs it. 
The same increased delivery rate applies to Purality Health®'s Micelle Liposomal D3 with K2.
Vitamin K2 can help to avoid calcium buildup that is sometimes caused by vitamin D. That's why we've added it to our vitamin D3. The K2 helps limit calcium buildup in your heart, kidney, and arteries. Again, our micelle liposomal delivery method wraps the D3 and K2 in protective layers, allowing them to enter the digestive system and become absorbed. [8-9]
By now, you get it. All Purality Health® products offer the same, bioavailable micelle liposomal delivery — and that's what sets them apart. 
So, what does this all mean?
It means that here at Purality Health®, we have a very good reason to be confident in our products. With our supplements, you can trust that your body can put the nutrients to full use.  
Citations
Bulbake U, Doppalapudi S, Kommineni N, Khan W. Liposomal Formulations in Clinical Use: An Updated Review.

Pharmaceutics

. 2017;9(2):12. Published 2017 Mar 27. doi:10.3390/pharmaceutics9020012

Schiborr, C., Kocher, A., Behnam, D., Jandasek, J., Toelstede, S. and Frank, J. (2014), The oral bioavailability of curcumin from micronized powder and liquid micelles is significantly increased in healthy humans and differs between sexes. Mol. Nutr. Food Res., 58: 516-527. doi:

10.1002/mnfr.201300724

MD Jd Thomas E Levy, Curing the Incurable: Vitamin C, Infectious Diseases, and Toxins Paperback, Aug 1, 2011,

https://www.amazon.ca/Curing-Incurable-Vitamin-Infectious-Diseases/dp/0977952029

 

Chambial S, Dwivedi S, Shukla KK, John PJ, Sharma P. Vitamin C in disease prevention and cure: an overview.

Indian J Clin Biochem

. 2013;28(4):314‐328. doi:10.1007/s12291-013-0375-3

Brody, S., Preut, R., Schommer, K.

et al.

A randomized controlled trial of high dose ascorbic acid for reduction of blood pressure, cortisol, and subjective responses to psychological stress.

Psychopharmacology

159, 319–324 (2002).

https://doi.org/10.1007/s00213-001-0929-6

Maresz K. Proper Calcium Use: Vitamin K2 as a Promoter of Bone and Cardiovascular Health.

Integr Med (Encinitas)

. 2015;14(1):34‐39.

Wang J, Zhou JJ, Robertson GR, Lee VW. Vitamin D in Vascular Calcification: A Double-Edged Sword?.

Nutrients

. 2018;10(5):652. Published 2018 May 22. doi:10.3390/nu10050652

Prasad S, Tyagi AK, Aggarwal BB, Recent developments in delivery, bioavailability, absorption and metabolism of curcumin: the golden pigment from golden spice by, Cancer Res Treat. 2014 Jan;46(1):2-18., doi: 10.4143/crt.2014.46.1.2. Epub 2014 Jan 15. PMID: 24520218; PMCID: PMC3918523.

https://www.ncbi.nlm.nih.gov/pmc/articles/PMC3918523/

 

Schurgers LJ, Cranenburg EC, Vermeer C. Matrix Gla-protein: the calcification inhibitor in need of vitamin K. Thrombosis and haemostasis. 2008;100(4):593-603.

https://th.schattauer.de/en/contents/archive/manuscript/10275.html

 

Woollard, K.J., Loryman, C.J., Meredith, E., Bevan, R., Shaw, J.A., Lunec, J. and Griffiths, H.R., 2002. Effects of oral vitamin C on monocyte: endothelial cell adhesion in healthy subjects. Biochemical and biophysical research communications, 294(5), pp.1161-1168.

http://www.sciencedirect.com/science/article/pii/S0006291X02006034

 

Zhang W, Li C, Jin Y, et al. Multiseed liposomal drug delivery system using micelle gradient as driving force to improve amphiphilic drug retention and its anti-tumor efficacy. Drug Deliv. 2018;25(1):611–622. doi:10.1080/10717544.2018.1440669, https://www.ncbi.nlm.nih.gov/pmc/articles/PMC6058678/