Fact or Fiction: Does Fruit Have Too Much Sugar?
Healthy eating can feel so complicated, with new rules and health trends popping up all the time. While of course, there are some general guidelines you should follow when you're aiming for a healthy lifestyle, there are a lot of health myths out there that muddy the waters. 
Let's discuss one common health concern that comes up every now and then: Fruit has a lot of sugar, and you should avoid eating too much. Ultimately, this is a health myth – for most of us, there is no reason to cut back on fruit. 
While it's true that fruit does have some naturally occurring sugar, there are dozens more nutrients that fruit has to offer! In this blog, we want to explain where this myth came from and why the benefits of fruit outweigh the consequences. 
Breaking Down Carbohydrates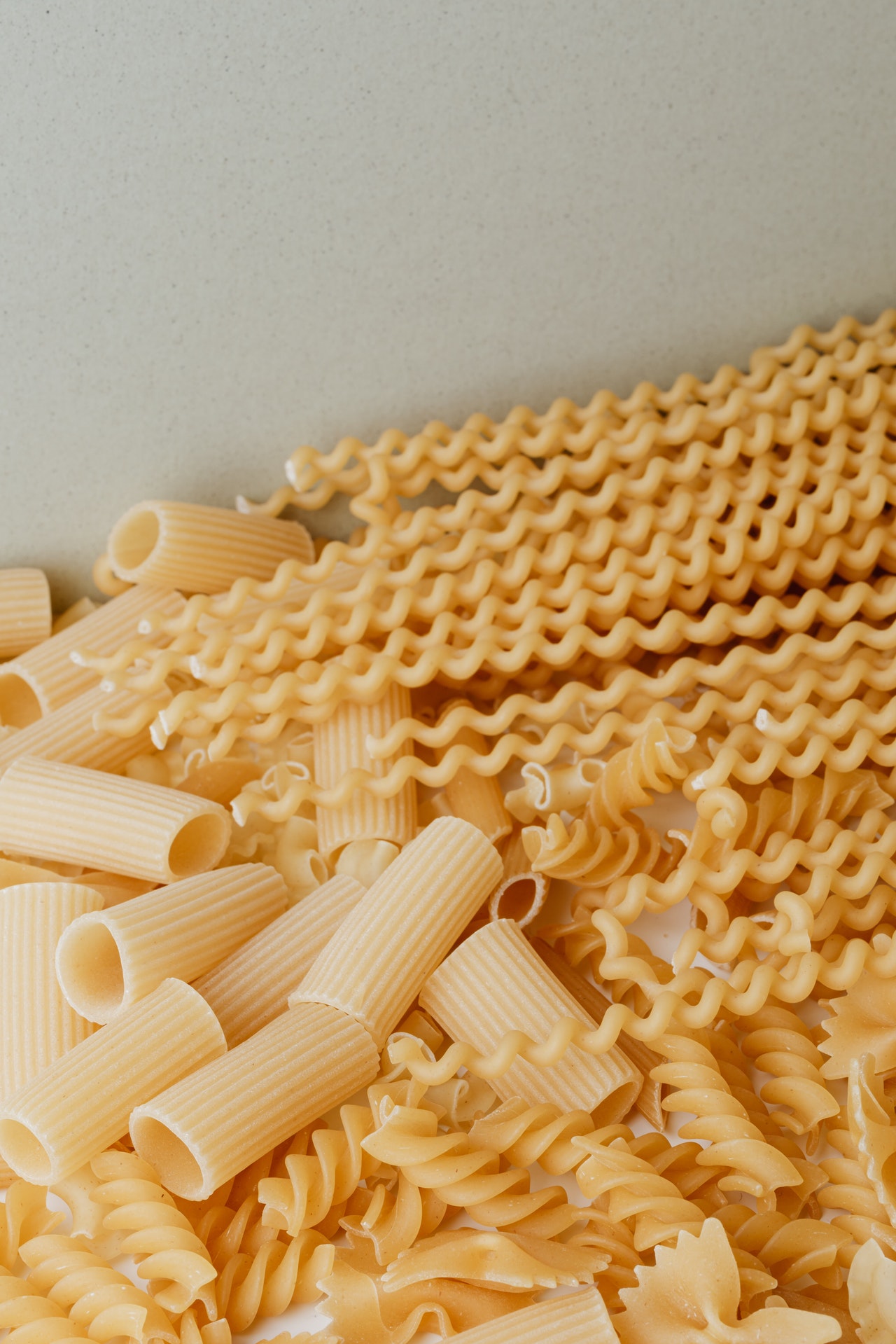 Before we deconstruct this health myth, we have to first understand the different types of carbohydrates, and how they impact our health. There are two main categories of carbs – complex carbohydrates and simple carbohydrates.
Complex carbohydrates are made up of long chains of individual sugar molecules, and include fiber and starch.Complex carbs are found in foods such as fruits, vegetables, beans, nuts, legumes, and whole grains.  Generally-speaking, complex carbohydrates tend to be more nutrient dense compared to simple carbohydrates, and offer more health benefits. They are also associated with improved appetite control – complex carbs are digested slowly and contain fiber, both of which contribute to prolonged fullness and satisfaction. [1]
In comparison, simple carbohydrates are made up of a single sugar molecule. There are three simple sugar molecules that you may find in a variety of foods – fructose, glucose, and galactose. These sugars are digested and metabolized more rapidly, causing spikes in blood sugar. You will see these simple sugars in sweeteners, like honey, table sugar, coconut sugar, and agave, as well as in fruit. Fruits have naturally occurring simple sugars, fructose and glucose, but also contain complex carbohydrates in the form of fiber and other longer sugar molecules.
Excessive Sugar Intake
So, now that we can understand the difference between the different types of carbohydrates, we can dig deeper into how they individually affect our health. There are many studies to back up the claim that excessive simple sugar intake is associated with some nasty health consequences. Obesity, diabetes, heart disease, and kidney disease, to name a few. [2] When we eat lots of sugar, this can put a heavy burden on our body. Here are a few ways that sugar can affect the way out body functions, and therefore, lead to health decline: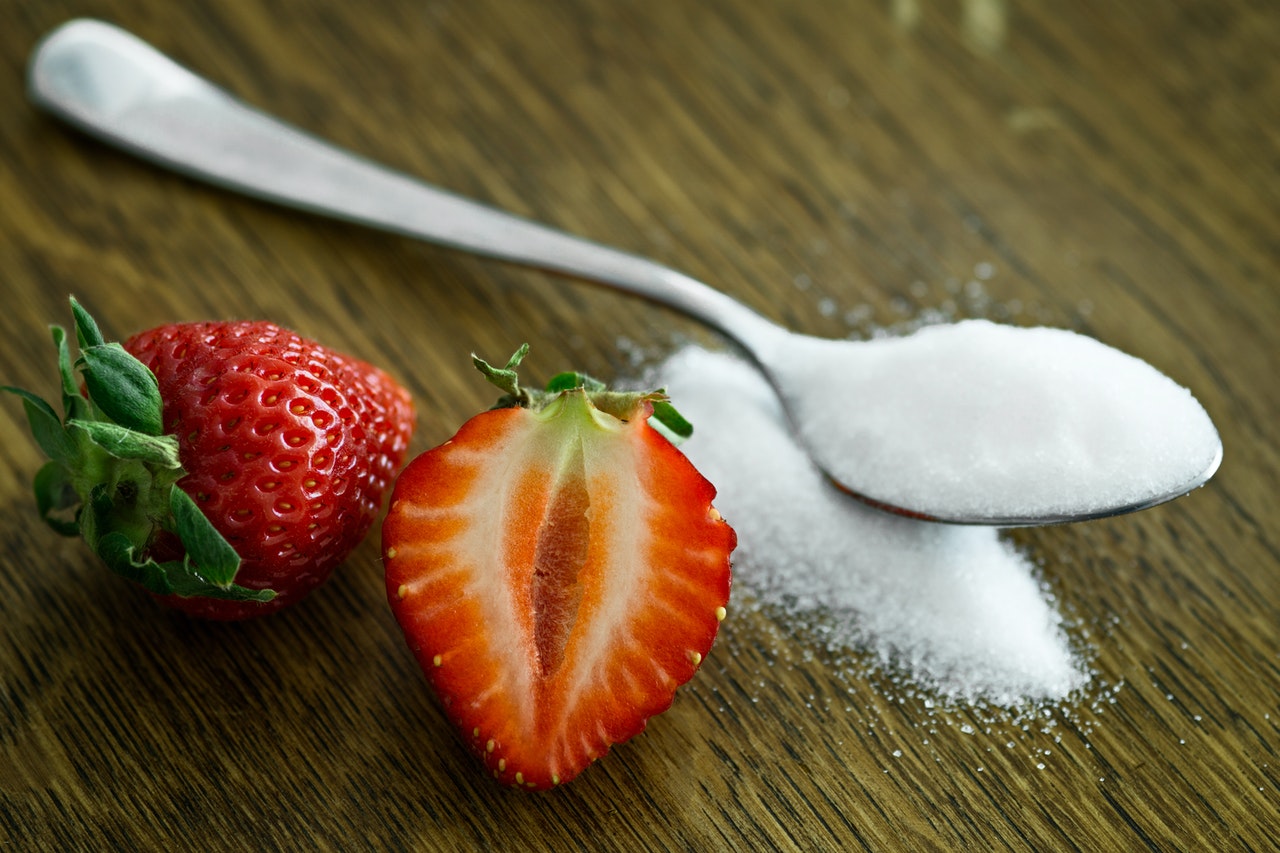 – Sim

ple sugars raise blood sugar levels significantly. Over time, high blood sugar can affect the health of our pancreas, which is the organ that releases insulin. Insulin helps our body clear sugar from the blood, and when we don't produce enough insulin, this can lead to the progression of diabetes.

– Sugar is metabolized by the liver, and is converted into fat. Excessive sugar intake can lead to a fatty liver, which can increase your risk of diabetes and cardiovascular disease.

– Sugar intake is also linked to increased inflammation

(read more about how you can improve inflammation here)

, high blood pressure, and weight gain, all of which are considered risk factors for the development of cardiovascular disease. [3]
However, it's important to note that not all sugar affects us the same. While added sugars in juices, yogurts, sweets, baked goods, and more, can have negative effects on our health when consumed in excess, the naturally occurring sugar in fruit does not quite have the same impact. The other nutrients in fruit, such as fiber, water, protein, fat, and phytonutrients, affect our digestion, and the rate at which sugar is metabolized and absorbed. Which is why, when it comes to fruit, you should not be concerned about the added sugar to your diet.
Benefits of Fruit
Fruit, while it does contain sugar, is rich in other nutrients, such as fiber, water, and phytonutrients. The amazing thing about fruits (and vegetables for that matter), is that each variety can offer different nutrients! This is why you should always aim to 'eat the rainbow' – different colors of fruits indicate the presence of different nutrients, and each can offer their own benefits.
The variety of nutrients that you can get from fruit make this a vital part of a healthy diet. For most of us*, limiting fruit intake is completely unnecessary, and even more so, might cause you to miss out on some powerful nutrients, such as:
Fiber: Fruit is a great source of fiber! Fiber is an important part of a healthy diet, for a few reasons. First, soluble fiber, like the kind found in apples and citrus fruits, is effective in helping control cholesterol and blood sugar levels. This type of fiber is known to help reduce the risk of heart disease, diabetes, and cancer. [4] The other type of fiber, insoluble fiber, is the type that helps aid digestion. Both are incredibly beneficial, and a big part of why you don't want to limit your fruit intake.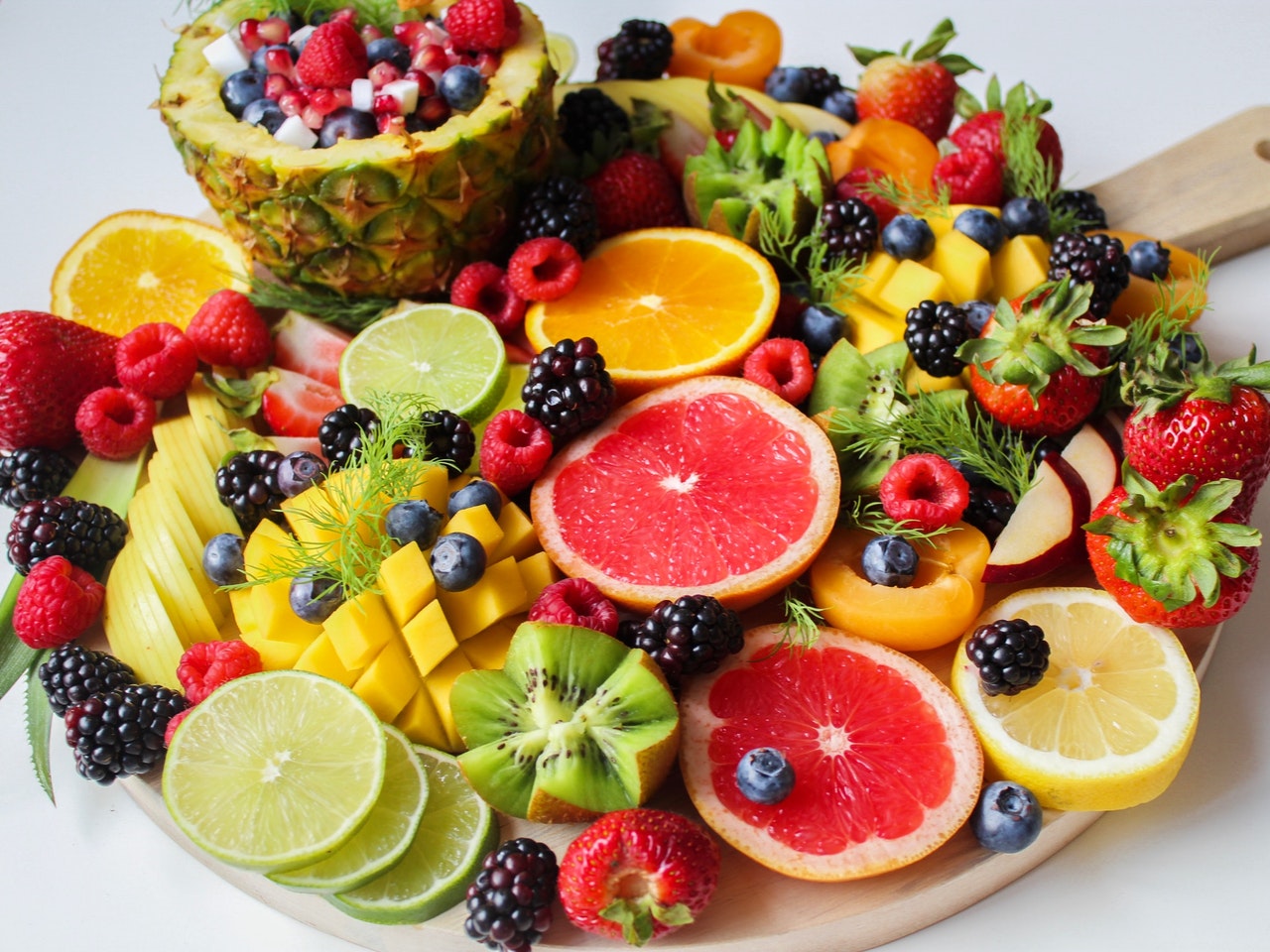 Vitamin A: Vitamin A is important in maintaining your eye health, reproductive health, and immune function. Vitamin A can be found in a variety of foods, and in different forms. But the kind of vitamin A that comes from fruits is called provitamin A. Provitamin A actually comes from a phytonutrient called beta-carotene, which is then converted into vitamin A in the body. You will find vitamin A in the red and orange fruits, such as watermelon, mango, nectarines, papaya, and cantaloupe. [5]
Potassium: Without potassium, our health would be in big trouble. Potassium is an electrolyte, and is essential for the regulation of our heartbeat, function of our nervous system and muscular contraction, and for the metabolism of carbohydrates. Bananas may be the most popular source of potassium, but you can also find a decent amount in avocados, watermelon, apricots, and pomegranates!  [6]
Vitamin C: Vitamin C is a water-soluble vitamin that is important for the growth and repair of tissues in all parts of the body, especially bones, muscles, and skin. It also acts as an antioxidant and protects our body against harmful free radicals. Fruits are a great source of dietary vitamin C – strawberries, citrus fruits, papaya, melons, and pineapple in particular. [7]
To ensure you're getting enough from your diet, it can be helpful to supplement with vitamin C. Our unique Micelle Liposomal delivery method helps protect the fragile Vitamin C molecules from breakdown in the digestive tract, and enhances absorption to the bloodstream delivering the powerful serving right where you need it. Try Purality Health's Micelle Liposomal Vitamin C today, risk free for 180 days!
*It's important to note that there are health conditions, such as diabetes, in which metabolism of carbohydrates is compromised. If you are diabetic, or know you struggle to control your blood sugar, please consult with a physician or registered dietitian for guidance on managing carbohydrate consumption.
Citations 
Cherney, Kristeen. "Simple Carbohydrates vs. Complex Carbohydrates."

Healthline

, Healthline Media, 19 Aug. 2020, https://www.healthline.com/health/food-nutrition/simple-carbohydrates-complex-carbohydrates#:~:text=Complex%20carbs%20pack%20in%20more,blood%20sugar%20spikes%20after%20meals. 

Johnson, Richard J et al. "Potential role of sugar (fructose) in the epidemic of hypertension, obesity and the metabolic syndrome, diabetes, kidney disease, and cardiovascular disease."

The American journal of clinical nutrition

vol. 86,4 (2007): 899-906. doi:10.1093/ajcn/86.4.899

"The Sweet Danger of Sugar."

Harvard Health

, 5 Nov. 2019, https://www.health.harvard.edu/heart-health/the-sweet-danger-of-sugar. 

"How to Add More Fiber to Your Diet."

Mayo Clinic

, Mayo Foundation for Medical Education and Research, 6 Jan. 2021, https://www.mayoclinic.org/healthy-lifestyle/nutrition-and-healthy-eating/in-depth/fiber/art-20043983. 

"Office of Dietary Supplements – Vitamin A."

NIH Office of Dietary Supplements

, U.S. Department of Health and Human Services, https://ods.od.nih.gov/factsheets/VitaminA-HealthProfessional/. 

https://www.health.harvard.edu/staying-healthy/the-importance-of-potassium#:~:text=Potassium%20is%20necessary%20for%20the,synthesizing%20protein%20and%20metabolizing%20carbohydrates

.

"Vitamin C."

The Nutrition Source

, 27 May 2021, https://www.hsph.harvard.edu/nutritionsource/vitamin-c/.